Reframing the parental leave transition from a nuisance and 'time-out' from one's career to a vital and powerful 'time-in' – in one's career and life, this 1 hour workshop/webinar explores how experiences in one role can improve the quality of life in the other (i.e., what leadership lessons can you learn from becoming a parent that you are able to bring back to paid work? – and vice versa).
Parental Leave is a company's most overlooked leadership development and human growth opportunity.
- Dr Amy Beacom, Founder & CEO of the Center for Parental Leave Leadership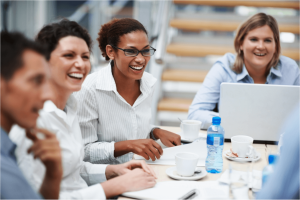 Learning Outcomes:
Available Nationwide and delivered by a Transitioning Well psychologist, this workshop/webinar will:
Understand the cultural and demographic journey of parental leave in Australian workplaces.

Unpack the leadership lessons of leave, both from 'worker to parent' and 'parent to working parent'.

Explore broader work-life enrichment strategies for ongoing work-life integration beyond the initial return from leave.